The other Visas for Japan
the other visas
Handling charge(Tax Included)
・SOFA STATUS P1500/Per person
・MULTIPLE-ENTRY VISA P1500/Per person
+VISA FEE P3200/Per person
・VISA FOR TRANSIT P1500/pPer person
+VISA FEE P350/Per person
・EXTENSION of RE-ENTRY PERMIT P1000/Per person
+VISA FEE P1600/Per person
・NIKKEI JIN 1500/Per person

※Special airfare for visa applicant only!
for NRT:JAL$708~,DL$610~,PR$621~,ANA$668~
for NGO:PR$621~,DL$610~
for KIX:PR$509~  forFUK:PR$599~
(add. P1620 travel tax for Phil. passport holder)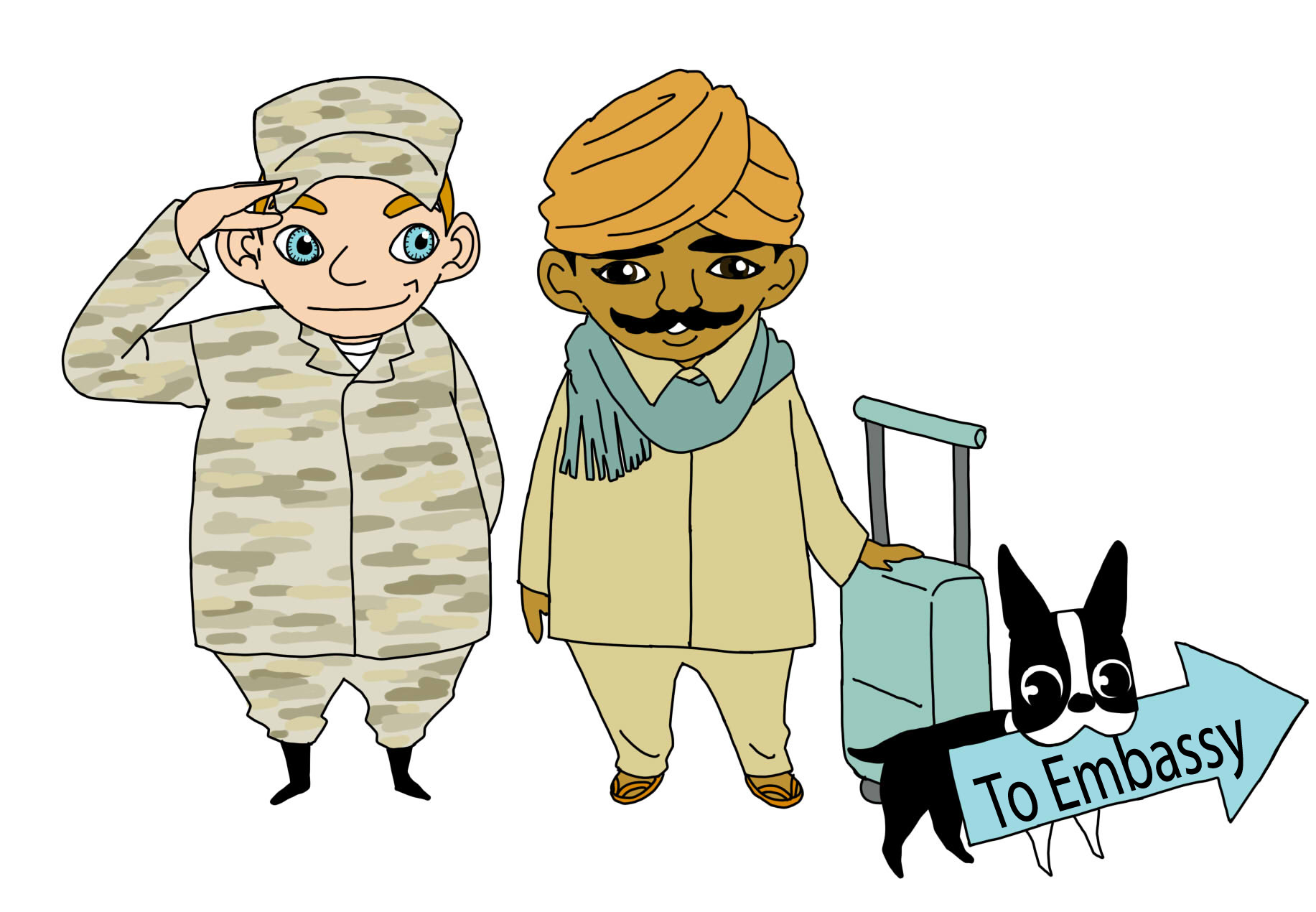 Please refer to the Japan Embassy website for your particular visa type stated below.
Please submit all application forms and other documents for visa application strictly in A4 size only.
Documents that are not in A4 size must be copied (expanded/reduced) to A4 size and must be submitted together with the original documents.
Documents that are not in A4 size are considered invalid which makes the application incomplete.
For family group tours, we used to accept applications without requiring the parents to submit a guarantee letter for their child/children when they file their visa application together. However, to-date, please submit a Guarantee Letter that includes and clearly specifies the relationship of the guarantor to the applicant at all times. Please submit a Guarantee Letter using the example/format provided by the embassy.
Regular Time Schedule
Visa Type

---


SOFA STATUS



---


MULTIPLE-ENTRY VISA



---


VISA FOR TRANSIT



---


EXTENSION of RE-ENTRY PERMIT



---


NIKKEI JIN

Processing Time(In General)

---


5~7days



---


5~7days



---


5~7days



---


5~7days



---


10~15days

*Note:Due to courier services Applications from Cebu and
Davao will require additional 2 working days to the above schedule.

●Please apply with the margin of time until departure.
It may take too much time for examination of the situation by Japan Embassy.
Application Through Courier Service
*How to do Courier Service

---

Step1:
Please call or e-mail before sending the documents.

Step2:
Prepare all documents
(Documents must be complete)

Step3:
Payment must be done by Bank
Deposit(see the our bank details⇒)
※for courier service, there will be additional P300 for sending back the passport.

Step4:
Send all documents & Bank deposit Slip together by Courier
(see the our company address)
Step5:
Once we received the documents, we will call the applicant for verification.

Step6:
We will call the applicant once the passport is returned from the embassy.

Step7:
Sending your passport back by Courier Service

Step8:
Please call us back once you received the passport.



Our company Information

---

◎Address to send

*For Manila
Discovery Tour , Inc.
(Japan Visa Department)
301 G/F Sagittarius Bldg., HV Dela Costa St., Salcedo Village, Makati City.

*For Cebu
Discovery Tour , Inc.
G/F Casinillo Bldg,Pajo,Airport RD.
Lapu-Lapu,Cebu City

*For Davao
Discovery Tour , Inc.Door 109 G/F Court View Inn Bldg.
Quimpo Blvd.Cor.Sandawa Road,Davao City (Beside Ice Giants)





◎Bank Account to deposit

※Bank Charge will be personal account.

※For Manila
BANCO DE ORO
Account Name: DISCOVERY TOURS, INC.
Account #:1230086666-PESO SAVINGS
Bank Branch:TORDESILLAS BRANCH

METROBANK
Account Name: DISCOVERY TOURS, INC.
Account #:616-3-61608699-6-PESO SAVINGS
Bank Branch:San Agustin-HV Dela Costa Branch
Swift Code:MBTCTHMM

※For Cebu
Bank of the Philippine Islands
Account Name: DISCOVERY TOURS, INC.
Account #:9091-002296
Bank Branch: BPI MEPZ Branch

Terms and Conditions


---

1.We will strictly implement the visa procedure of Discovery Tours, Inc. starting from receipt up to claiming of the documents by applicant.

2.All necessary documents must be prepared by the applicant, the submission and claiming of passports must be done in person.

3.We will not accept or receive for processing of visa thru Third Parties or Representatives who are assisting applicants for monetary payments, profit or commissions. The granting or denial of the Visa is the exclusive prerogative of the Japan Embassy in Manila and Discovery Tours will not entertain any questions in this regard.

4.Please be informed that the applicant is entering into a Contact with Discovery Tours, Inc. to engage our services for Japan Visa. These documents will remain strictly confidential. We assume the responsibility in protecting the personal information that will be handled by Discovery Tours while processing for the Visa until such time the documents can be claimed by the applicants.

5.The processing fee received by the company is non-refundable regardless of cancellation of application by the applicant or denial of Visa by the Embassy.